Here's why they are some of the best options in the market, particularly for your Brand Estatec
Personal Grounding
Manufacturers of products used for the optimal grounding of personnel: ESD bracelets, heel pads and footwear.
Use in ESD electronics, controlled room, clean room, food service, hospitals and clinics.
ESD Wrist Straps
ESD personal grounding wrist straps are connected to a grounding wire that discharges the built-up electrostatic energy from the body and prevents damage to the personnel using it.
Models
Single Wire ESD Wrist Straps
The Single Wire ESD Wrist strap works with continuous one-way monitors. The single wire banana plug model with alligator clip has a connector for direct connections to grounded wires. ESD Wrist Strap with alligator clip 6 ft | ESD Wrist Strap with alligator clip 12 ft | Resistance: 1 Mohms
Models
Dual ESD Wrist strap
The dual ESD wrist strap allows grounding via continuous resistance monitoring equipment. This equipment indicates at all times, that the operator is grounded, it indicates through visual and sound alarms, if the cable fails, the wristband or the connection with the skin is deficient. 1 Stereo Plug Dual ESD Ergonomic Wrist strap - 10ft | Dual ESD Ergonomic 1 Connector Double Snap Wrist strap - 6ft | Resistance: 1 Mohms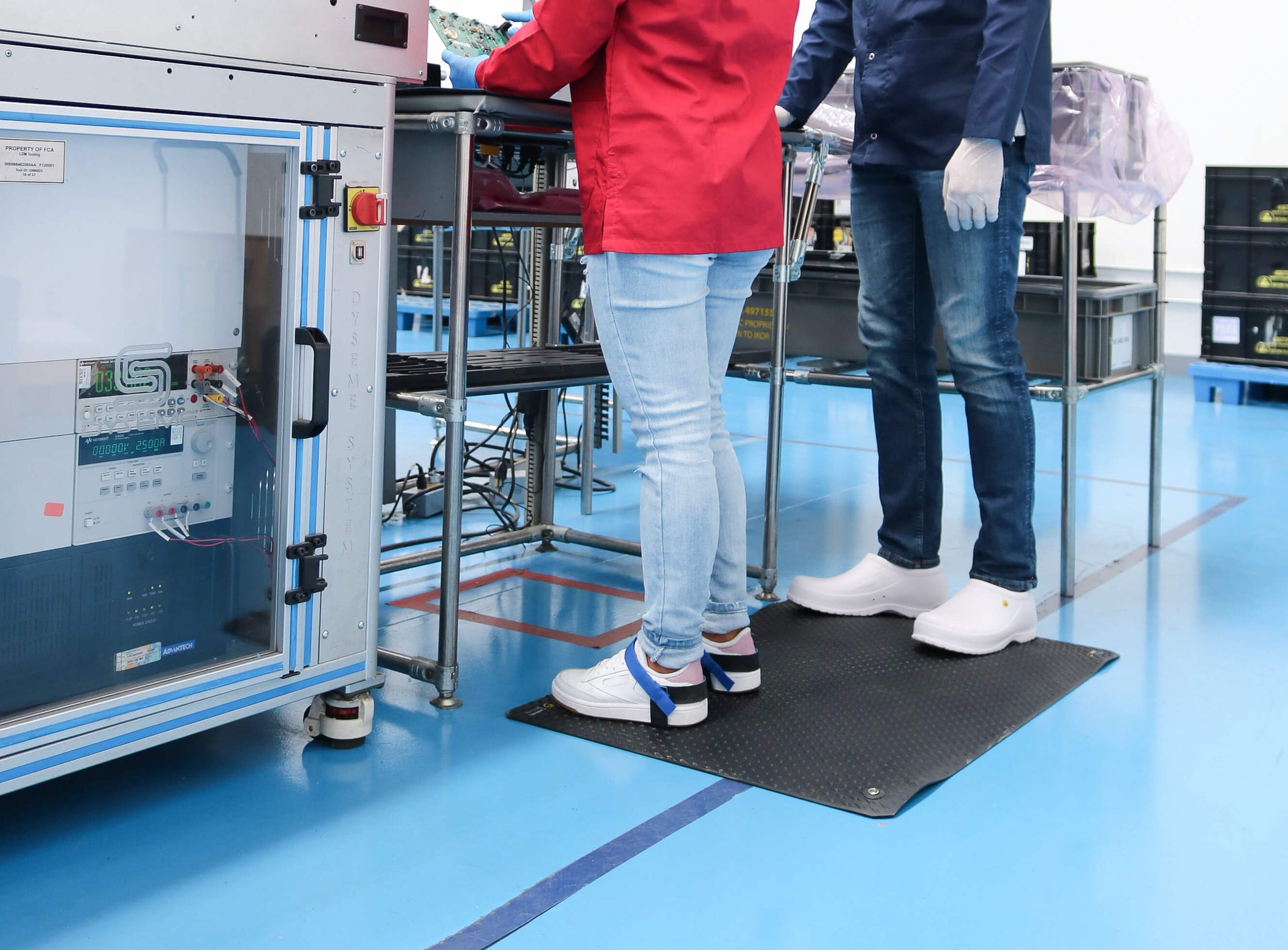 ESD Heel Grounder
The ESD heel strap is one of the primary personal grounding systems that operates on a grounded surface. The conductive strip makes the connection of the person with the conductive rubber; It has an encapsulated resistance for better durability. Royal blue classic ESD heel grounder.| One size fits all | Resistance: 1 Mohm
ESD Sole Grounder
The ESD sole makes permanent contact with the ground without losing connection and covers 100% of the sole of the footwear in use. The sole support system does not damage the shoe; It has excellent resistance to abrasion and traction. Royal blue ESD plus sole | Sizes: SM | MED | LG | Resistance: 2 Mohms
ESD Toe Grounders Optimal for use in heeled shoes, it fits on the front of the shoe. It doesn't damage the footwear and has exceptional resistance to abrasion and traction. Royal blue ESD plus toe grounder | One size fits all | Resistance: 1 Mohms.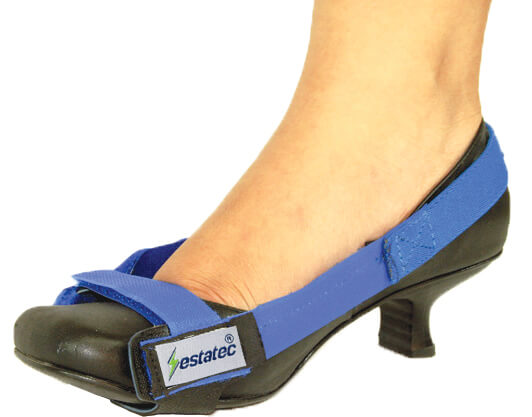 ESD Toe Grounders
ESD Estashoe
Estashoe ESD 4.0 footwear is used to ground personnel on conductive or dissipative surfaces comfortably. Light, ergonomic, does not host bacteria or fungi, can be used in clean rooms, and water repellent. It doesn't lose its ESD properties over time due to its resistor system.
Both CleanStat AD cleanroom fabric and CleanStat HD fabrics offer compelling features that are crucial for a cleanroom site under the Estatec Brand.
They provide effective particle filtration, chemical resistance, durability, and low particulate shedding, all of which are essential for maintaining a controlled and sterile environment. By choosing these fabrics, you're demonstrating a commitment to quality, precision, and innovation, which align well with Estatec's Brand values.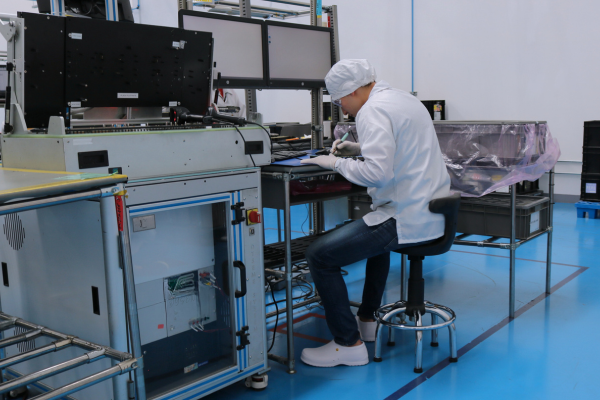 Contact us if you require a larger purchase