Here's why they are some of the best options in the market, particularly for your Brand Estatec
ESD MATS
In the fast-paced world of electronics assembly, maintaining a static-free environment is paramount. At Estatec, we offer a comprehensive range of ESD mats meticulously designed to ensure the utmost protection for your work surfaces, tables, and floors. Our ESD mats are indispensable tools for preventing static generation and protecting sensitive electronic components.
Table Mats for ESD Control
Our table mats for ESD control are engineered to eliminate static buildup on work surfaces, providing a secure foundation for delicate operations. These mats efficiently dissipate charges from components that come into contact with them, ensuring the safety of your electronic assemblies. Whether you're in the electronic, automotive, aerospace, or any other industry that demands precision, our table mats are the ideal choice.
Premium ESD Double Rubber Layer Table mat : These premium two-layer mats provide a smooth surface for your workspace. They are available in colors like blue, green, and gray and come in various dimensions, including .2x33 ft, .3x33 ft, and 4x33 ft. We also offer essential accessories like wrist strap grounding coil cords for table mats and floor mat coil cords to complete your ESD control setup.
Floor Mats
These mats serve as a reliable shield against static discharge, ensuring that your entire workspace remains electrostatically secure. Our floor mats are versatile and can be used to cover temporary areas as needed, offering adaptable solutions for dynamic workplaces.
ESD Anti-fatigue Mat: These mats are designed to reduce stress and fatigue when standing for extended periods during work. They are available in single or roll formats, with sizes including 3x2, 3x5, 3x75 ft, and custom-made options. You can choose from thicknesses of 9/16 and 15/16 inches, and they are available in black with optional yellow stripes.. These mats come equipped with a ground wire and are dielectric, ensuring a safe and productive workspace.
Meeting Stringent Standards
Estatec's commitment to quality and performance is reflected in our ESD mats, which fully comply with industry standards, including ANSI/ESD S20.20 and ANSI/ESD S4.1. These standards ensure that our mats meet the rigorous demands of the electronic, automotive, aerospace, cleanroom and various other industries where precision, safety, and ESD control are essential. Estatec's ESD mats are not just accessories; they are vital components of your static control strategy. Trust in our expertise and experience to safeguard your valuable electronic components and create a static-free environment that supports optimal productivity and reliability. Discover the Estatec advantage today. Contact us to discuss your specific ESD mat requirements and explore how our solutions can elevate your static control measures. Your workspace's static-free future starts here.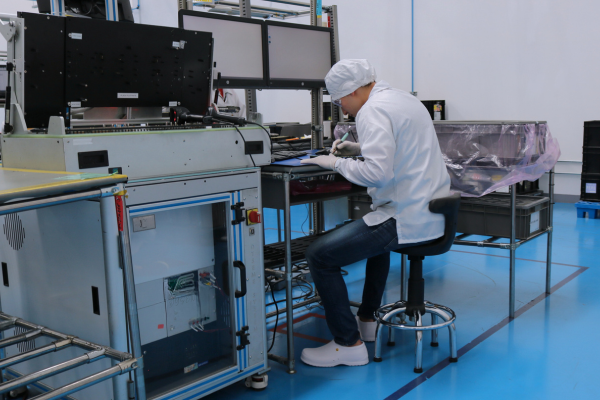 Contact us if you require a larger purchase